With #NotYourPorn
How To Send Nudes Safely
#NotYourPorn
Not Your Porn is a campaign that is currently collaborating with activists, non-profits, lawyers and politicians, in the UK and internationally, to work towards a world where distributing 'Revenge Porn', child abuse images and stolen content from sex workers is taken seriously as a digital crime.
They are working to protect all victims - past, present and future.
Consent must always be mandatory.
Exchanging nudes are an important part of the way we experience intimacy with other people. There is nothing wrong with sharing nudes as long as it is done consensually. Here is a breakdown of what you need to know to have the best time and to keep yourself safe. 
How Can I Send Nudes Safely?
Who are you exchanging nudes with? 

It is very difficult to determine what someone is or isn't capable of, regardless of whether you have met them in person or online, you have known them a long time or a short time. There are warning signs, however. Consent is absolutely key to exchanging nudes with someone so if you do not consent 100% then this is a red flag. You do not have to share nudes to make the interaction/relationship interesting, and being pressured is a big warning sign. 

If you consent and you are both happy to exchange nudes, set your boundaries and be clear about what you are and aren't okay with. 

It is worth having a discussion about deleting photos once your relationship/interaction has ended. Obviously, a conversation in the early days is no guarantee for what someone will be like at the end of the relationship, but your partner's reaction to this conversation might raise a red flag which suggests he/she/they aren't someone trustworthy enough to exchange nudes with. 
Identifying features in the content and personal information

Cropping your head or other identifying features (tattoos or piercings) out of the nude are a good way to protect your anonymity. Also be mindful that your home decor or anything in the background of the photo may be able to identify you, so it's sensible to opt for a plain background.

It is wise to think about what information you share along with your nudes, either intentionally or unintentionally. Your full name, the sports teams you play for, the area you live in, your social media handles, what schools/university you went to, your employment - these are all things that may come up quite innocently and casually while getting to know someone.

Just be aware that this information can be used to identify you online. Especially important in the early stages, think about who you are sharing this information with and how much you want to share with them at each stage of getting to know each other.

Please be careful about tagging your location and using your location services. It's common for us to tag our location in social media posts and it's even a necessary feature of online dating apps, where you find people close to you. You still need to be aware of who you are sharing your location with and that can potentially use that information against you.

At #NotYourPorn, we have seen many instances of perpetrators using a survivor's location to harass them and to share non consensual content of them with people in their social and professional circles.Check your dating app profiles to make sure the location settings are ones that make you comfortable.

When posting on social media, if you want to tag your location there are a number of things you can do to stay safe. For example, post a few days after you've been to a place so people don't know where you are in real-time, post general areas rather than specific places especially if they are places you go often or try not to tag places personal to you that can identify you (like your gym or your place of work) - especially if your profile is public. Remember you can also put your profile on private and be selective about who follows you.

Additionally, you should turn off your location features when taking nudes. Images can be traced back to their IP address, if you turn them off then your personal information is secure even if your image is later shared non consensually.
Think about what platform to use. Apps like WhatsApp, although encrypted and very safe from hacking, allow images to be downloaded, saved and shared without notifying you which poses a safety risk. Facebook and Instagram pose huge risks to your safety as these platforms are easily hackable because they aren't very secure. It is also easy to save/download content without your knowledge. Therefore, they are not the best platforms to exchange nudes. SnapChat, although it has its own cloud feature, doesn't automatically download your images and it notifies you when someone takes a screenshot.

Also, while using dating apps, look at their reporting policies for when you have been sent unsolicited nudes or you feel someone isn't behaving respectfully. All of the major dating apps allow you to unmatch, report and block them.
When exchanging nudes, it is important to turn off iCloud and other automatic uploads/downloads. For example, iPhone users - to stop your iCloud account being hacked, it is a good idea to turn off automatic uploads to keep your nudes private on your device. Otherwise every picture you take is automatically stored in your iCloud account. If you have a shared Apple account it might also mean that your family members can accidentally access your nudes which would be less than ideal…

Voluntarily turning off automatic downloads is a good idea, like on WhatsApp. Ask your partner/lover to do the same to avoid having each others' nudes stored on your phones.

Finally, many apps like SnapChat, Photo Vault and Apple's Hidden Albums, have a feature where you can put your nudes in a locked folder so friends or anyone else who has your phone can't accidentally access them.
It is illegal to share intimate images of someone either online or offline without their consent and with the intention of causing distress. The Criminal Justice and Courts Act 2015 makes this a criminal offence. Although it is illegal, there are gaps in the law which campaigners like myself are trying to remedy. If you are interested in learning more, you can read the Law Commission's recent proposals for reform of the current law in the UK,here.


Currently there is no legislation which tackles platforms's roles in facilitating non consensual content. The reality is many survivors of "revenge porn" or image-based sexual abuse do not get justice. Many unfairly end up managing the consequences of the perpetrator's actions for the rest of their lives.

This is why it is absolutely crucial for you to consider your personal safety as the current system is not without its flaws. We can have fun AND be mindful of our safety.

At the heart of sex positivity is CONSENT and SAFETY!
Can I check if there are images of me online without my consent? 
Yes, you can. You can conduct something called a reverse image search. This tool allows you to the websites or platforms which are hosting the image you are looking for. Although, keep in mind - this is not an open ended search on all images of you on the internet and so it has its limitations. 

In order to conduct one, you will need an original copy of the image you are searching for. Then you need to open the search engine with the reverse image search tool. There are a number of reverse image search engines such as Google Images (click on the camera icon to the right of the search bar), Google Lens (for searching on a mobile device) or Bing. Once you have opened the search engine with this feature, you will be able to drop the image into the search bar. If no images are found it will state 'No other sizes of this image found'. If there are images, it will state 'find other sizes of this image'. By clicking 'all sizes', this will take you to a page with search results. 

Please be careful if you choose to do this, though.It can be a very distressing process to find images of yourself online and so it might be a good idea to get someone you trust to help you.
What should I do if things go wrong? 
If you discover that someone is posting your nudes online without your consent, it is easier said than done, but try not to panic. Get in touch with someone you trust who can support you through this.The following steps are here to guide you through the initial stages when someone has shared images/videos of you without your consent:

Step 1: Collect evidence
If you know where the content has been posted, be sure to take screenshots of where it is: social media or websites. This can then be used for the police as evidence if you choose to make a report. If you are able to, copy the URL links to where the content is posted, this will make finding the content easier for reporting to the websites later.If you can, and you feel able to, download the video or picture or save a pdf copy of the website page. If you have access to the video file, some websites may be able to have your content "digitally fingerprinted" later to prevent others uploading the video / picture again. It is also completely okay to ask someone you trust to help you gather this evidence, if you feel unable to do so yourself.If the content is being shared by anonymous accounts, for example on Instagram or Facebook, screenshot pictures of the account and any information which is visible on the profile. This is crucial for identifying the perpetrator later, if you decide you want to go to the police.
Step 2: Reporting content & getting professional support 
If you feel like you are able to, you can report it to the website. Each website will have its own reporting policy, you will need to check on the individual website for details of these. Please be aware that some websites may ask for your picture and your identification card: do not give them this information.

The Revenge Porn Helpline (0345 6000 459) is a free service that can assist you with the removal of images and they are seen as "trusted flaggers" so do not need such identification. They believe that asking for such information only perpetuates the act of being violated.

You can also report it to the police on their non-emergency number, 101, and give them as much evidence as you can of what has happened. It may be useful beforehand to write out a timeline of what has happened, where the content has been shared and who alerted you to it.

Furthermore, if you come across non consensual content online of yourself or someone else, you can report it to Report Harmful Content.

Step 3: How to stay safe going forward 
For most people we work with, their first priority is getting the images/videos of them removed. Unfortunately, the nature of the internet means that non consensual content can resurface anytime. 

I hope it never happens, but in the event that images/videos of you are shared non consensually more than once, you should go through the above process each time. 

Here are some other things to consider: 

Set up Google Alerts 
This can be a helpful way to flag where the non consensual content of you is online, especially considering that the internet is overwhelmingly huge. Click here to set up google alerts. The Revenge Porn Helpline has some excellent advice on how to set them up, find it here.

Strengthening your privacy settings 
This is a useful way to limit people from contacting you, whether by the person who has shared the image non consensually or third parties who contact you as a result of the non consensual sharing. 

You can block accounts and associated accounts, set your account to private and a host of other options. Resources which might be of interest are these guides from Refuge and from the Revenge Porn Helpline. 

Contact #NotYourPorn 
We are not a service provider at #NotYourPorn, but we act as a triage to help find you the right services. We are also in the process of setting up a survivor support network so that people can feel supported and connect to others who have also experienced non consensual sharing. Find our contact details here. You are not alone, we exist to help you and to fight for your rights. So to sum up:

consent + knowledge + safety = having a good old time!!!
The Sex Positive Blog
Keep Learning...
Read all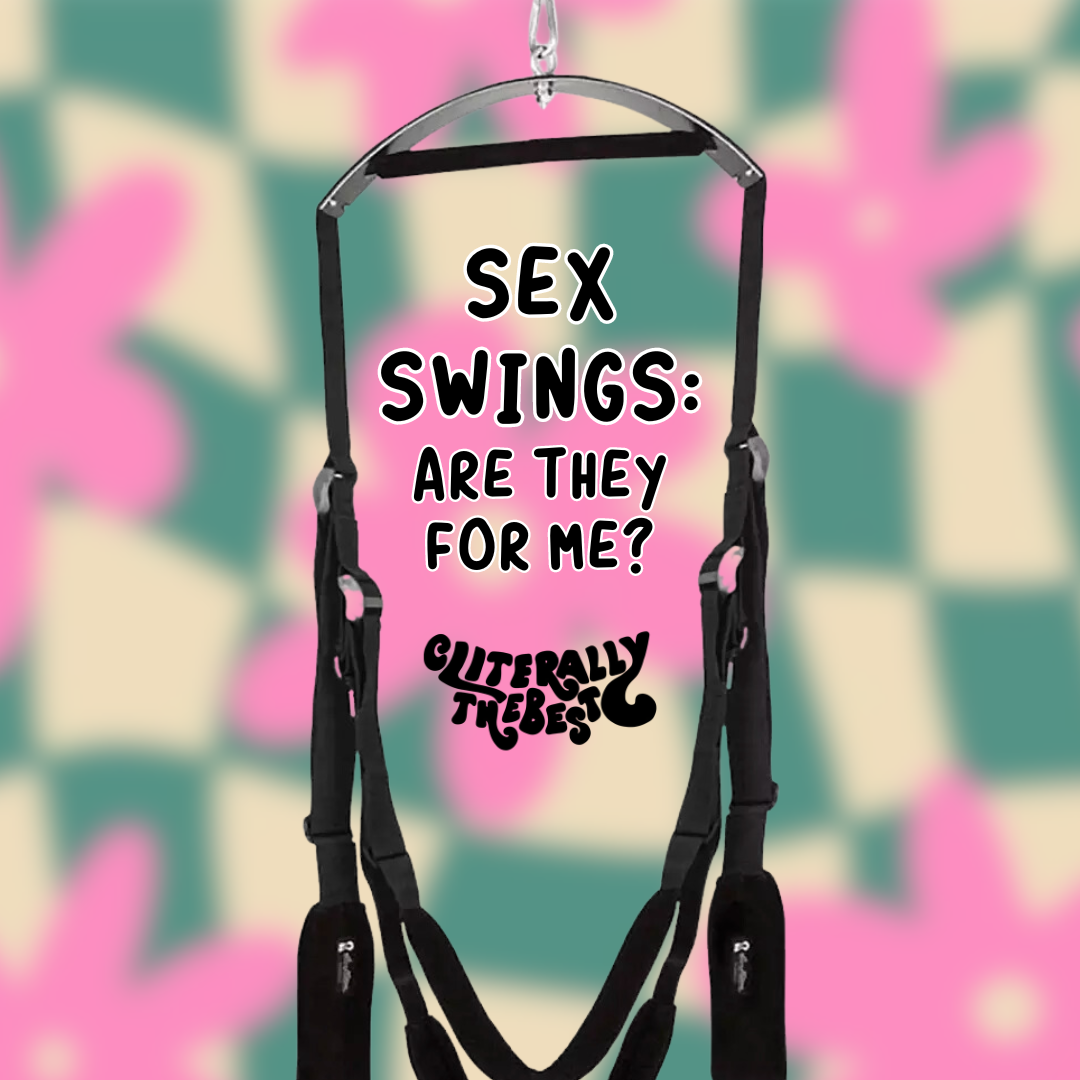 If you and your partner are looking to mix it up or just try something new, buying a sex swing can be an excellent way to embark on a new adventure or try new positions without spraining something....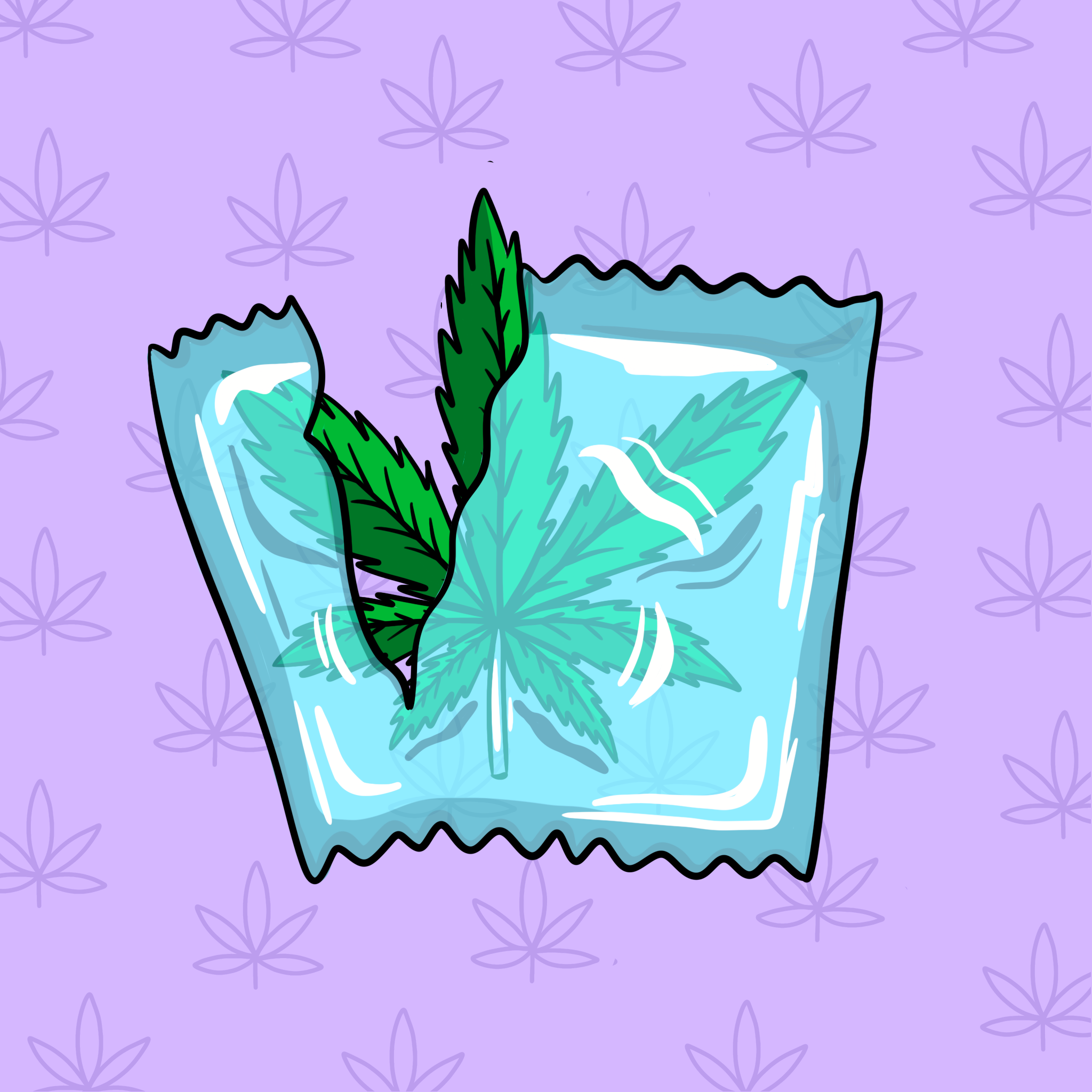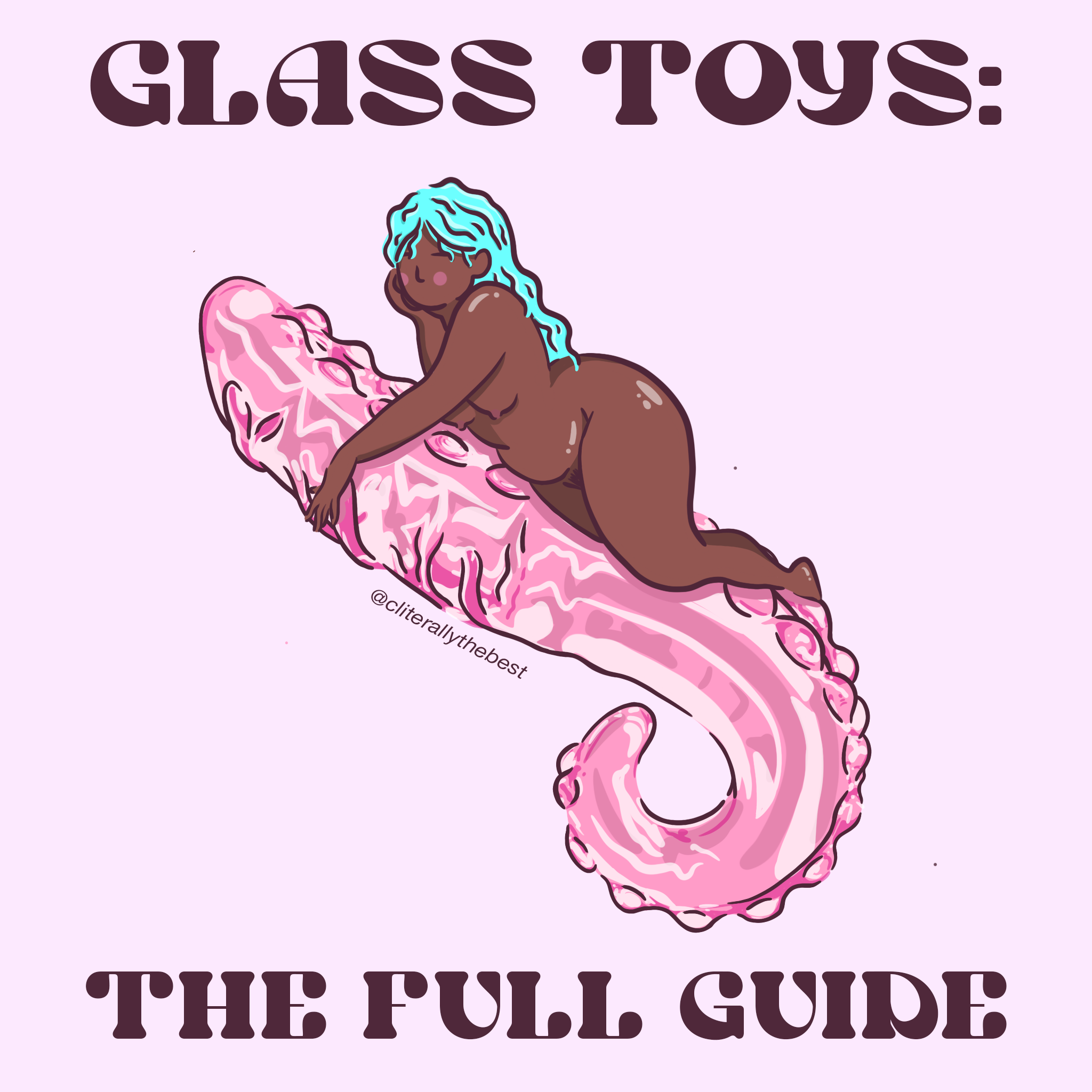 If you are looking for a toy that you could also display in your home, glass sex toys might be next for your arsenal.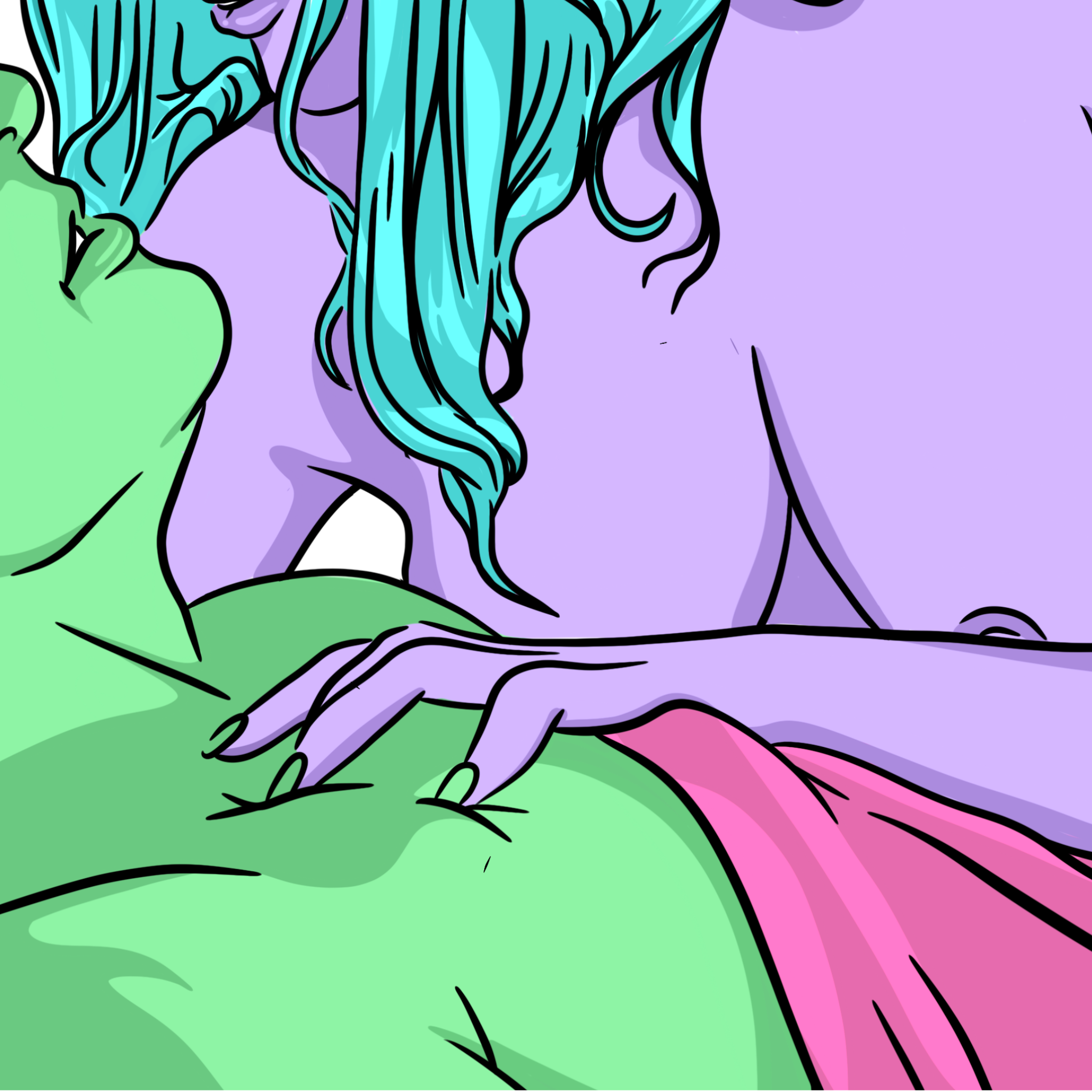 Bridging the Heterosexual Orgasm Gap
The orgasm gap is the reality in heterosexual relationships where cisgender men have more orgasms than their cisgender women partners. According to Durex's research 20% of men answered that they "...