Sex Education, without the shame.
The Sex Positive Hub
The Sex Ed You Needed Growing Up
Over the years we can learn/hear harmful and damn right wrong views when it comes to sex.
Whether you learned them through mainstream porn, social media or down the pub it's important to learn the correct info to keep safe and experience the best pleasure!
Cliterally The Best is here to debunk those myths and help you get the most out of YOUR body, shame-free!
Pick Our Most Popular Sex Positive Topics
And begin unlearning unhealthy views on sex & YOUR body with Cliterally The Best.
Unlearn some more.
The Sex Positive Blog
Here at Cliterally The Best we focus on good vibrations! We believe feeling good should be prioritised and sex education is a human right! Read the latest sex + relationships articles by Evie & guests.
Read them all
Pleasure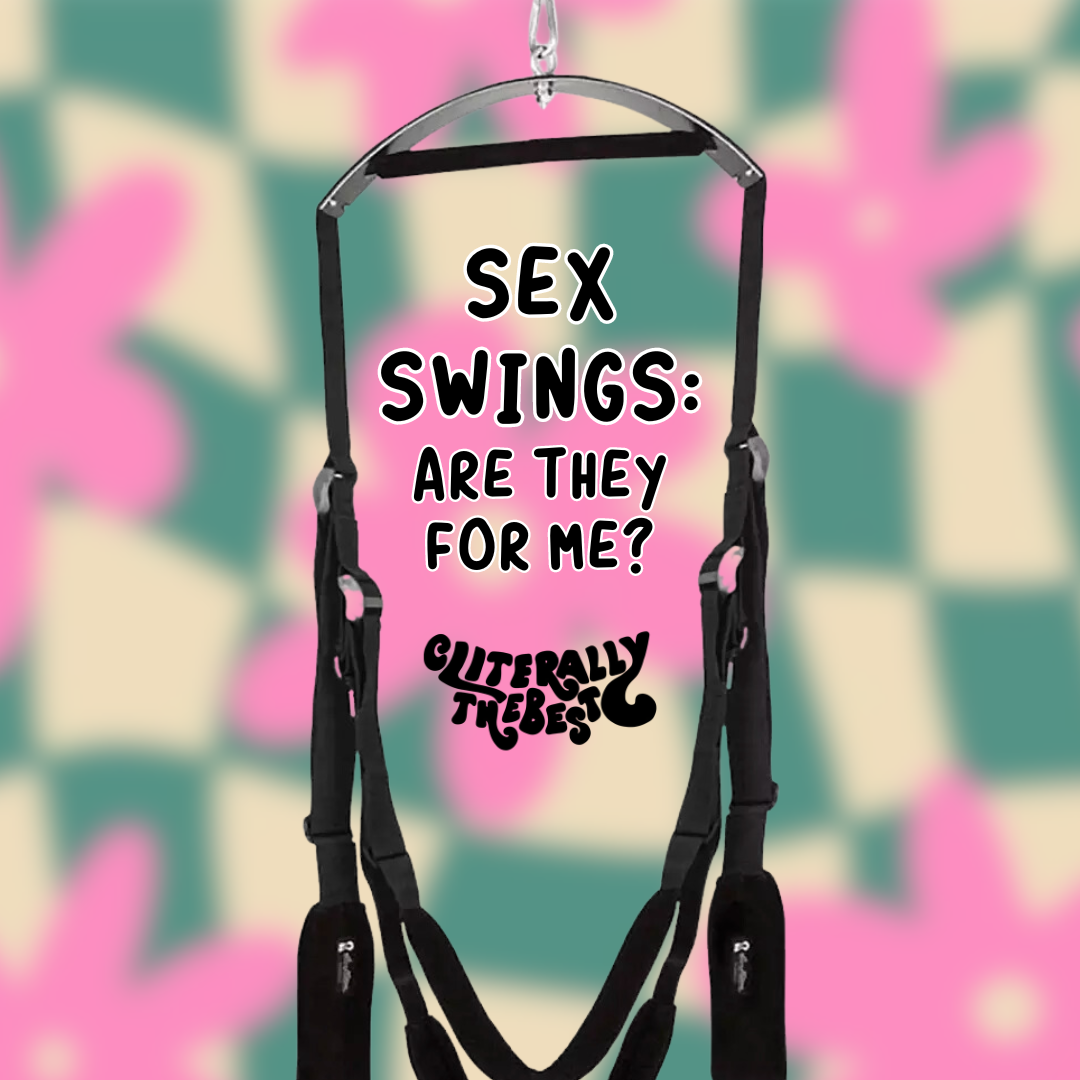 If you and your partner are looking to mix it up or just try something new, buying a sex swing can be an excellent way to embark on a new adventure or try new positions without spraining something....
Pleasure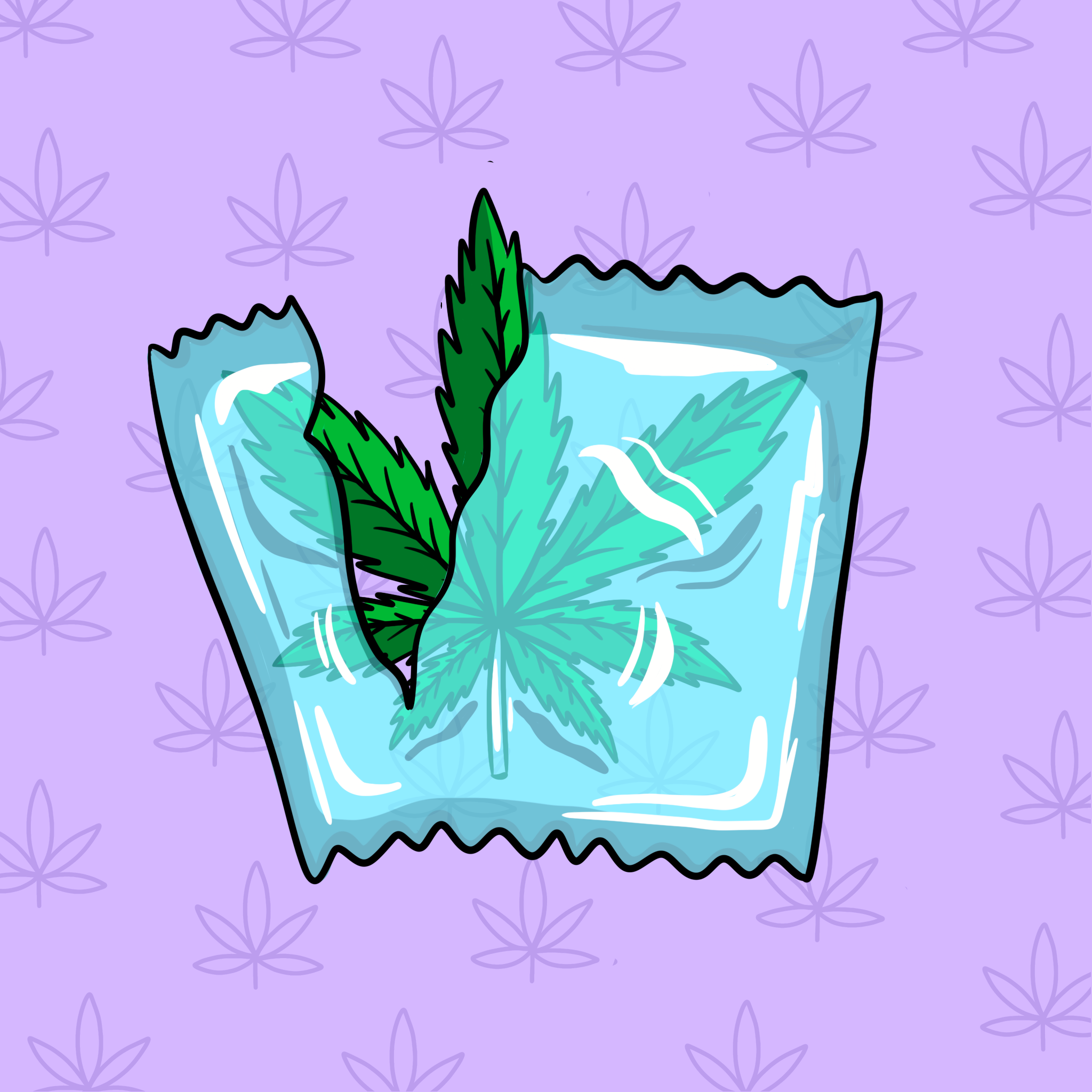 Sex Toys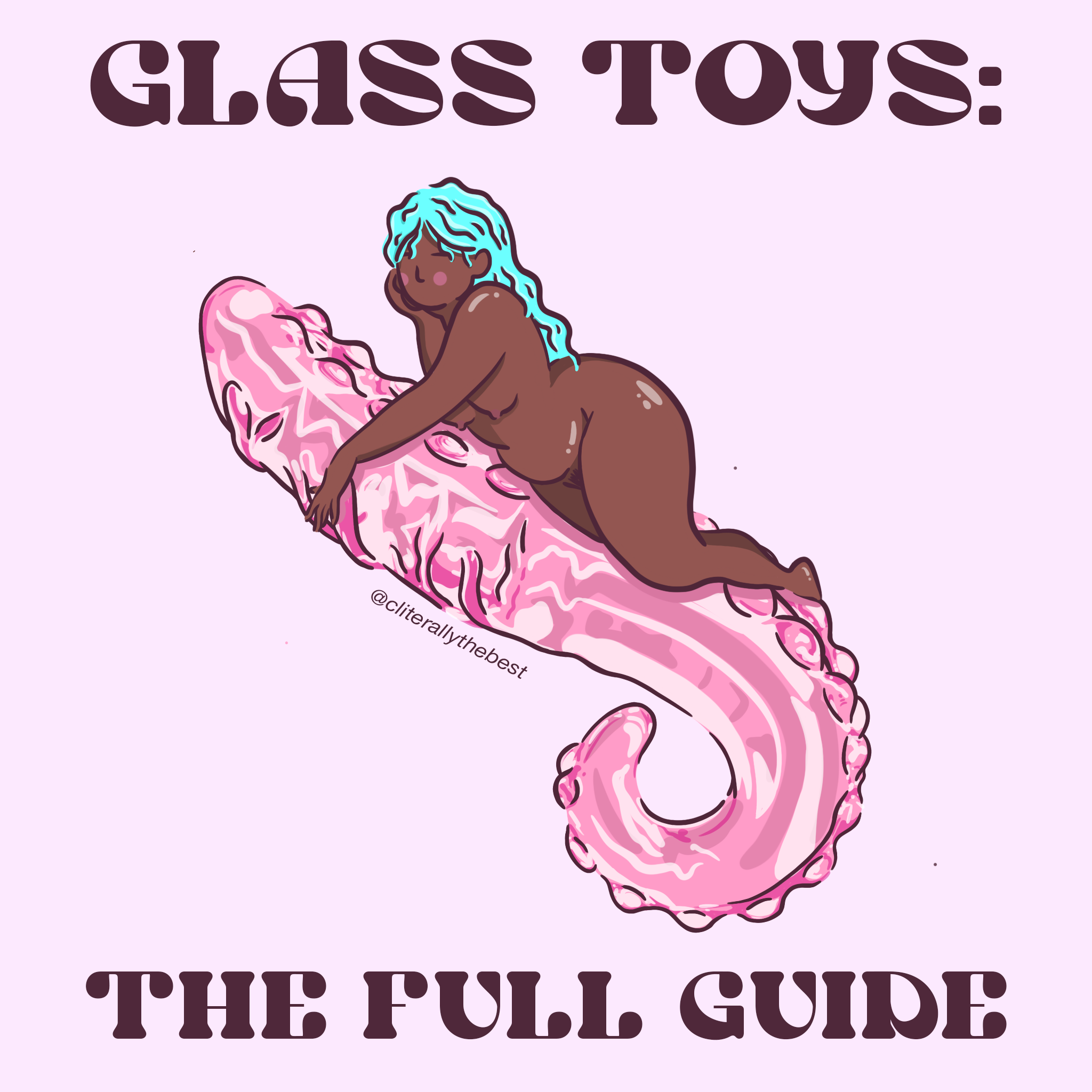 If you are looking for a toy that you could also display in your home, glass sex toys might be next for your arsenal.  
The Clitorati
Share Your Story
Welcome to our free & dedicated space to share your stories and discover those of others, with the aim of breaking the stigma surrounding typically taboo topics.
Read em' all
"My First Sex Party" - Emilie, London
I've written all about my first big sexual adventure in poetic form. For some reason I find it easier to express myself in rhyming couplets 😂. Shout-out to anyone else who can related to being an a...
"My Vulvodynia Story" - Lucianna, 21
Hiya, I'm Lucianna, I'm 21 and have struggled with Vulvodynia for as long as I can remember, I properly realised there was something wrong at the start of puberty roughly 12/13. Now I know that mig...
Your Questions, Answered.
My most commonly asked questions - with good reason!
What even is 'sex positivity'?

Good question! I am super conscious of Sex Positivity becoming the next toxic positivity movement.

Where you are told you should be loving your body all the time or you should be constantly working on your self-care.

When really, it can be hard sometimes to even accept your body let alone love it + some days it can be hard to even shower or want to have sex - and this is okay too!

Sex positivity isn't about being this super sexual being (although if that's you that's cool too!), it's about being open to learning and understanding other yours and other people's experiences surrounding sexuality without judgement - this doesn't need to involve anything physical, at all.

I want you to know that although I bang on about sex online ALOT, it doesn't mean you SHOULD be doing these things and if you don't that you're not 'liberated' - it's that, if you do enjoy sex, that's ok and you are deserving of these experiences regardless of who you are!💜
Who is behind Cliterally The Best?

Hey, my names Evie 👋 I run this passion project on my own with the odd guest blog writer. I am qualified in teaching Sex Education with ACET & as of September 2022 I am training to be a psychosexual and relationship therapist with COSRT. You can read my full story here.
I'm a brand and i'd love to work together.

Amazing! I'm always looking to work with like-minded brands. Please email me with what you had in mind and we can chat!
Do you ship outside the UK?

I do indeed! You can find shipping prices here. Sadly since brexit, shipping prices have shot up - but i'm constantly on the look out for cheaper suppliers to send you your sex positive goodies.

I ship directly from my home currently & all orders are dispatched withing 2 working days with tracking numbers.
Where can I watch ethical porn?

You can find a list of my favourite ethical porn sites/platforms and some great discounts here.
Where can I find sex ed resources and courses?

It can often be hard to find inclusive resources for your classroom + courses to further your learning, so I have compiled a list of my favourite RSE (sex ed) resources for school teachers, parents/guardians + sex educators - free & paid.
Happy People
One of the best sex educators I know
Evie is one of the most determined, hard working people I've never met!
Her sex education skills are on point, her knowledge is so vast and she is ethical too, in that she's studied and become qualified in the field of sex education, so you know she's legit. Definitely recommend her products and page!
Cliterally the Best is the best!
Cliterally the Best, and it's amazing creator, put so much thought and care into their subjects. The carefully articulated and educational explanations on topics and questions asked create such an inclusive environment that anyone is lucky to be a part of!
You feel no judgment or embarrassment, and I'm so happy I've found a place where I feel comfortable and understood.
Great find ... Great product.
Great response to my query when unsure of my order. Excellent if not orgasmic product! Fab website. Thanks Evie .. xxx
Cliterally the best lube
I really enjoyed using this lube, my first one from an independent small business.
I found it to be non-sticky and to have a neutral faint aloe vera smell, which was much more pleasant than others by durex that I had previously tried. The only difference I noticed was consistency - this is a lot silkier than the mainstream brand leaders and a little thinner, but not watery.
This is very good lube for sensitive skin, and does not irritate the skin.
The lube was sent very promptly and with some free stickers which were lovely!